Getting Started
Information for prospective Cadets and Parents
Weekly Announcements
Events, training information, and more happening this week.
Contact Us
Details on how and when to contact the squadron.
We're excited to announce a new fundraiser for the squadron: The Riverbend Gardens CSA Fundraiser!
What is a CSA?
Community Supported Agriculture is when families pre-purchase a set number of weeks of fresh produce from a farm in their local area. In the case of Riverbend Gardens, the CSA is 15 weeks long starting in early July and offers unbelieveably fresh, high-quality, and locally grown produce for your family, starting as low as $23 per week.
Sign-up is now open. We encourage cadet families to purchase the CSA and to offer it to extended family, co-workers, and neighbours.
Riverbend Gardens will be donating 15% of all sales made by cadets back to the squadron!
About 810 and Air Cadets
Learn more about 810 Air Cadet Squadron and the Royal Canadian Air Cadets, the programs we offer, and how you can get your child involved.
The three aims of the air cadet program are to:
Develop in youth the attributes of good citizenship and leadership
Promote physical fitness
Stimulate an interest in the air element of the Canadian Forces
Attention Parents and Guardians of Cadets:
The key way for the squadron to provide up-to-date information regarding training, events, and other program information is through our email list. If you have an active cadet (or are thinking about enrolling your child), you should be signed up to this list.
Check here often for updated information on cadet activities.
Spring Gliding: May 26
May 26: 0730 Arrival at Kenilworth School
Eat breakfast before hand. Dress warmly as cadets will be outside.
Cadets will call when on the way home - it may be an earlier return depending on the weather.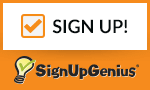 Tuesday May 14: Supply Night
WHERE: Boys and Girls Club: 9425 109A Ave (use West side door - it is locked - call Squadron phone for admittance)
OTHER: Bring uniform part exchaning. If you need a uniform come down and we will issue what we have in your size.
Monday May 13: Band Training
WHEN: 1900 - 2100hrs
OTHER: Bring music and instrument
Wednesday May 15: Regular Training
Monday May 20: NO BAND - Victoria Day
Wednesday May 22: Regular Training
Monday May 27: Band Training
OTHER: Bring music and instrument
Wednesday May 29: Regular Training
June 1, 2019: Annual Ceremonial Parade and Awards Banquet
What Makes 810 Special?
For over 46 years, 810 Grant McConachie Squadron has molded hundred of Alberta youth into the leaders of the future. Cadet training explores aviation, survival, instruction, leadership, marksmanship, and many other skills.
Children between the ages of 12 and 18 are eligible for the program and mandatory training is on Wednesday evenings at Kenilworth School in Edmonton.